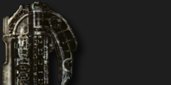 Searching for
TITLE: Enter one or more search text or substrings. The search is not case-sensitive, "contain" mode and logical AND, e.g. "x alien tourist"

NUMBER: Enter the exact work number, exact catalog number or a work number range "22 - 122", "1974-B-237"

BOOK: Select a book and press the start button

YEAR: Enter the exact year or a time frame, e.g. "1972 - 1975"